Road Show

August 13 - September 5, 2021



False Cast Gallery is happy to announce Road Show, a pop up hosted at Santa Monica Prefecture, running August 13th - September 5th. 1120 20th Street, Santa Monica, CA, in the alley between 19th and 20th streets.

Road Show came out of a simple conversation about the radical difference between San Diego and Los Angeles, two places which are so close geographically they seem they ought to be more similar. However, time itself seems incongruent and moves differently, even across the sand on the beach. We selected four artists, two working in each city; to anchor a story about time, place and representation.

Jessica Williams work explores the hidden and imagined landscapes of Los Angeles, familiar to us and also distant as shadows. The flickering candlelight on a woman's shoulder, a conversation overheard in passing, or a desolate structure lit up by the moon. These worlds are brought into soft focus through Williams's vibrant layers of reduction and reconstruction. Cascading swaths of rich tones increase almost imperceptibly in their depth, until at last you are plunged headlong into a landscape of mystery and untold beauty.

Jacob Lenc is also based in Los Angeles, yet in total opposition to Williams, his LA landscapes are laid bare and flat under the blazing sun. Lightning painted with childlike tactility scatters across the wall, a meadow is flattened up against the picture plane until it becomes a mass of strokes and color.

Taylor Chapin wraps mundane consumer goods in pattern and color, emphasizing their inherent banality while simultaneously enshrining them. Still life painting historically treats everyday domestic items as allegorical figures in a morality play. Here, rather than religious symbolism, we are made to question our detached relationship to industrialized consumerism, which fills our interior spaces and fetishizes their contents.

Sabrina Piersol uses pattern as dimension to offer delineation between obscure calligraphic shapes and gestures. Drawing on Sapphic poetry, the sensual lyrical structure of her imagery embodies that same bucolic longing, dripping with sacred moments and scattered colors.

Road Show is being exhibited in space on a road, a garage in an alley. A road built for functionality and discretion; for the garbage truck and the drunken walk home, or maybe a nice place to share a long kiss. It's within this space that these artists' ideas will coexist for a period of time, the meeting place for Los Angeles and San Diego, at least for a few shared moments.

Jessica Williams
Apocalypse, 2020
oil on canvas, 20x16 in.

price upon request
Nature of Desire, 2018
water soluble oil on canvas, 20x16 in.

price upon request
The Birthday Party, 2021
watercolor on paper, 16x12 in.

price upon request
Aries / Taurus Cusp, Gemini Rising, Cancer Moon, 2021
watercolor on paper, 16x12 in.

price upon request
In the Mood For Love, 2021
watercolor on paper, 16x12 in.

price upon request
Sunflowers on PCH, 2021
oil on canvas, 20x16 in.

price upon request


Taylor Chapin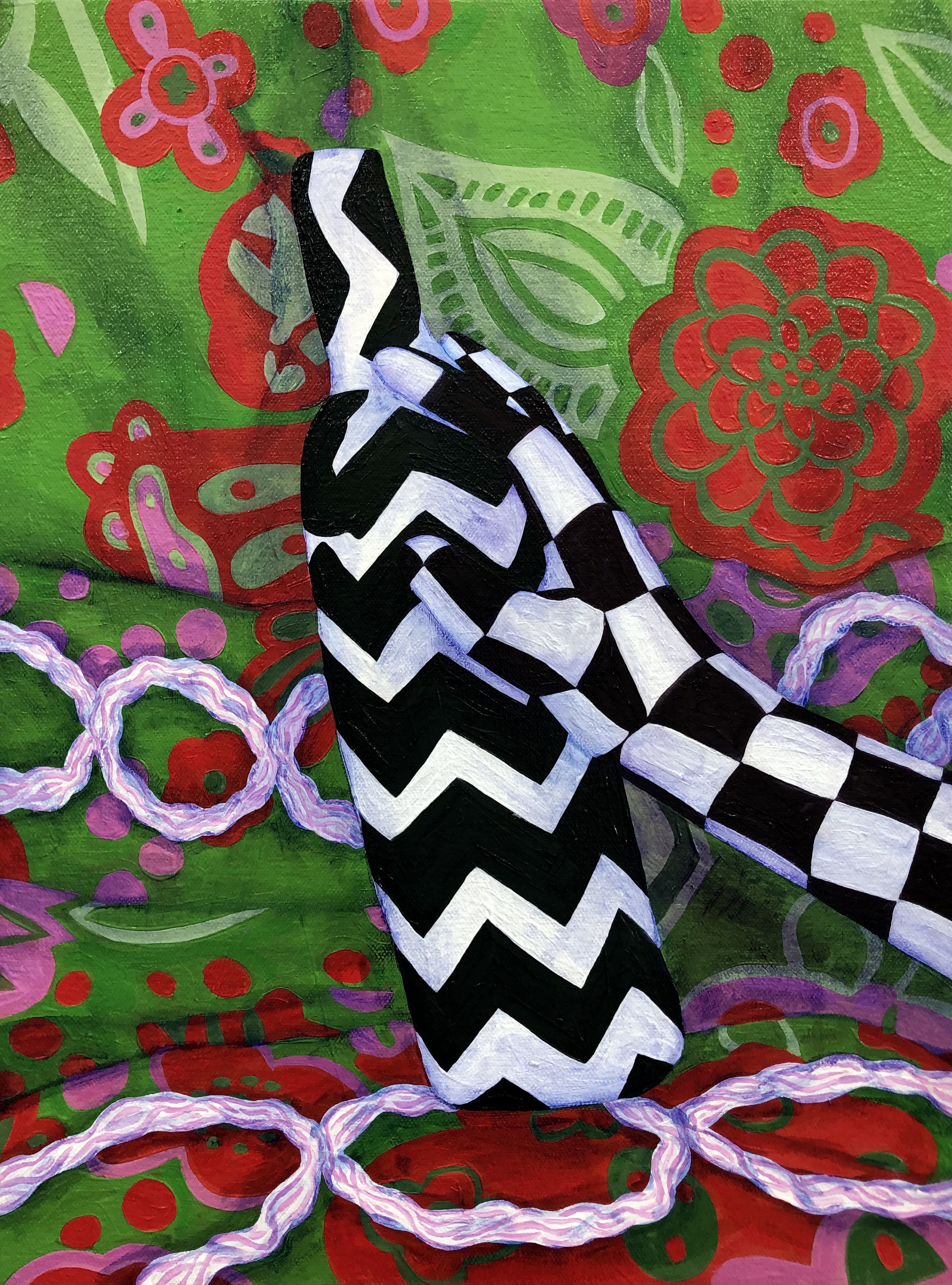 Still Life with Charles Shaw Merlot, 2021
oil on canvas, 16x12 in.

$650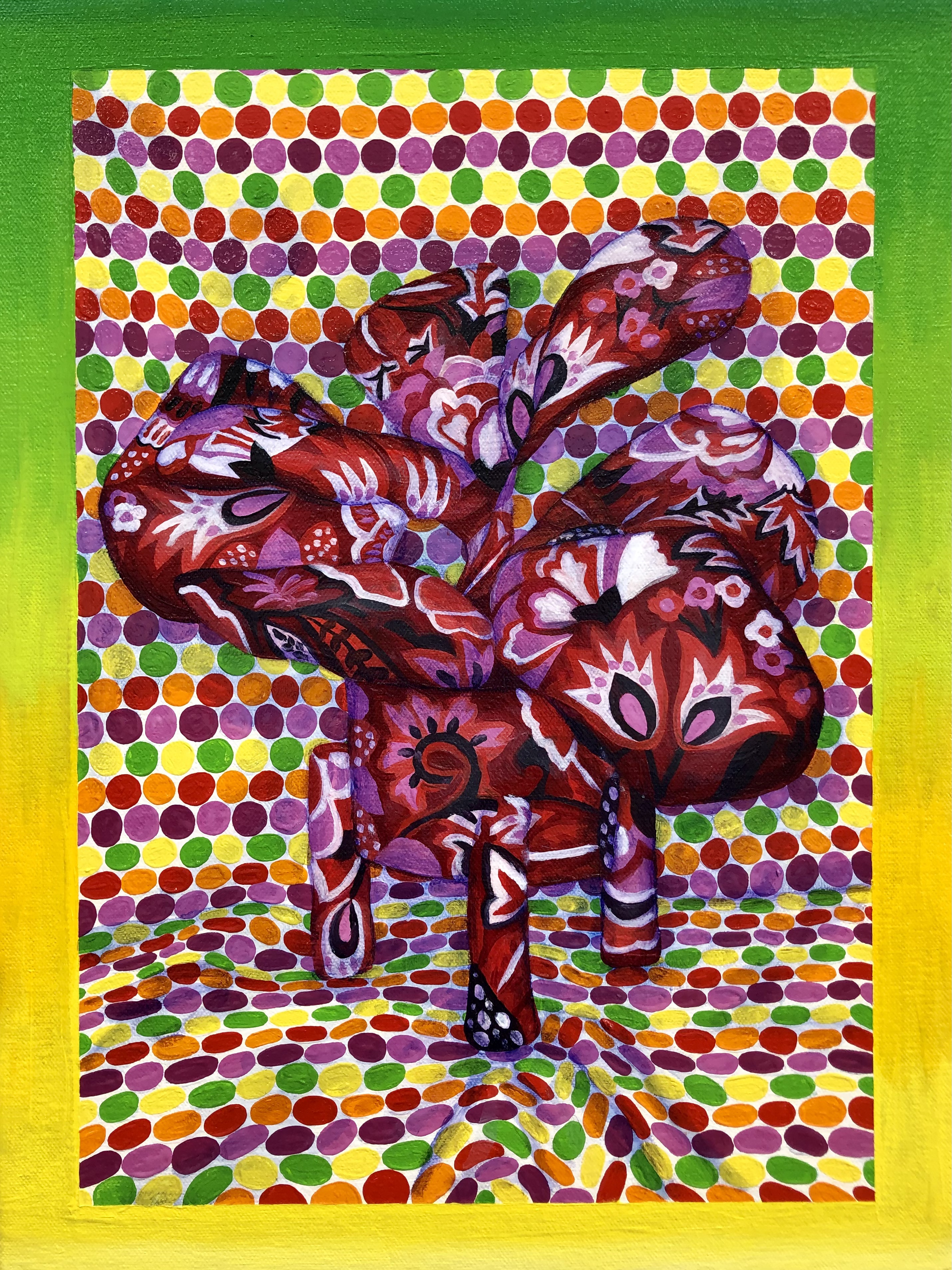 Still Life with Faux Fiddle Leaf Fig, 2021
oil on canvas, 16x12 in.

$650
Still Life with Special K Chewy Snack Bar, 2021
oil on canvas, 20x24 in.

$875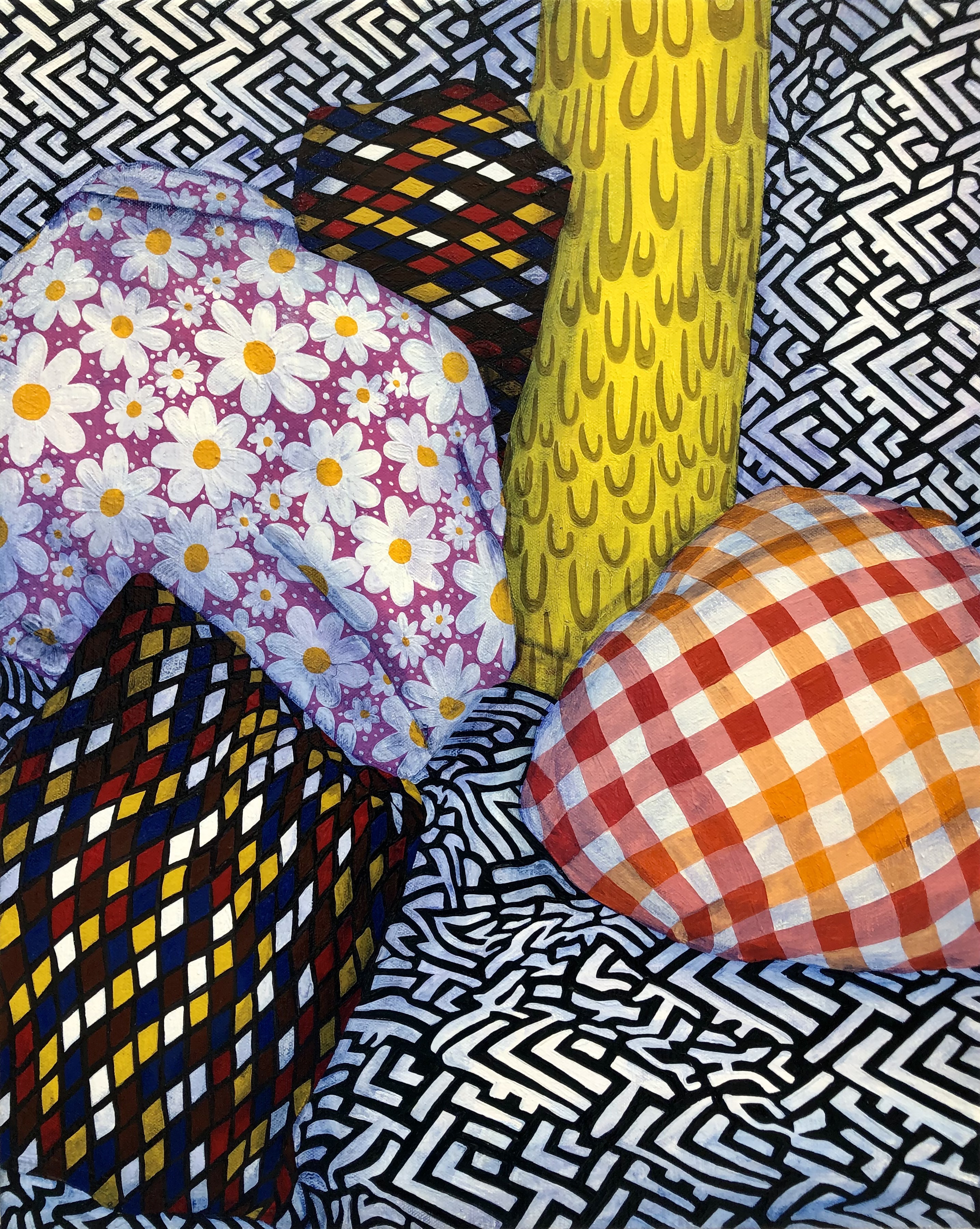 Still Life with Haribo Goldbears, 2021
oil on canvas, 20x16 in.

$750
Jacob Lenc

Stack of Seven Bolts, 2020
oil on canvas, 11x10 in.

$300
Pond Scene, 2020
oil on canvas, two 12x16 in. panels (24x16 in.)

$450
Sabrina Piersol

thought/barefoot, 2021
flashe and oil on canvas, 16x20 in.

SOLD
with violets in her lap, 2021
flashe and oil on canvas, 16x20 in.

$825
as long as you want, 2021
flashe and oil on canvas, 16x20 in.

$825